Challenges to Digital Literacy in Papua Gradually Resolved: Ministry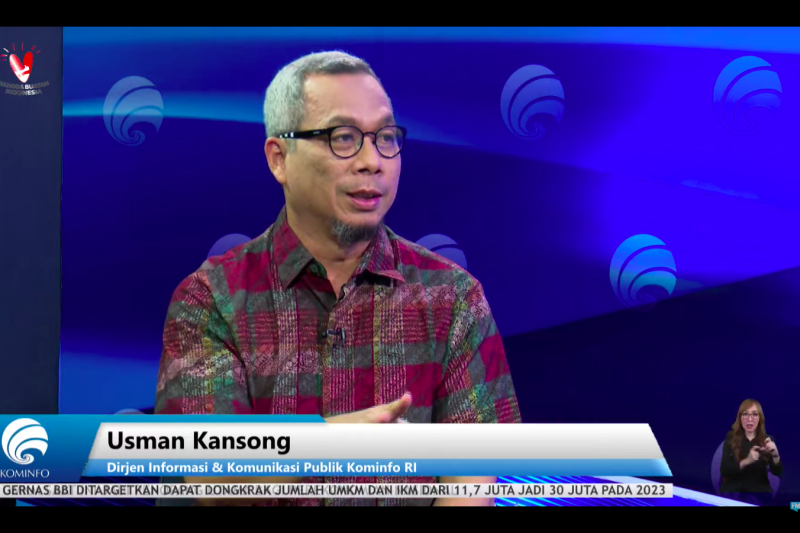 DINAMIKASULTRA.COM, JAKARTA – The challenges to building digital literacy among micro, small, and medium enterprises (MSMEs) in Papua and West Papua to encourage them to enter the digital ecosystem have been gradually overcome, the Communication and Informatics Ministry said.
One of the efforts to increase the digital literacy of business players is involving local youths to volunteer in implementing the Proud of Indonesia-made Products Movement (Gernas BBI), which will be held in Papua in August 2022.
"I had a (talk) previously with them (the volunteers), they are great. They care (about the issue) and they are willing to (help). I do not think it can be found in other regions – the young people in Papua are very enthusiastic to volunteer in developing the MSMEs," Director General of Public Information and Communication at the ministry Usman Kansong said during a virtual discussion on the development of MSMEs in Papua, which was followed from here on Thursday.
Currently, the challenge faced by the ministry in developing MSMEs in the region is the provision of adequate digital infrastructure.
Hence, the government is targeting to build 2,765 4G base transceiver stations (BTS) in Papua and West Papua regions during 2021–2022 so that small business actors in the regions can enter e-commerce.
In addition to digital infrastructure, the ministry is also providing digital literacy training on online businesses to prepare local human resources, in collaboration with the Cooperatives and Small and Medium Enterprises (SMEs) Ministry and Bank Indonesia.
"We implement the cooperation, thus after the infrastructure has been established and the human resources have been (made) capable (of conducting online businesses), the (MSME) products can be sold not only to Java regions, but to foreign countries as well," Kansong remarked.
On the same occasion, Assistant Deputy for Information Technology Development and Business Incubation at the Cooperatives and SMEs Ministry, Christina Agustin, said that her party was focused on encouraging the digitization of MSMEs and increasing the number of startups through various business incubator institutions in Papua.
"We are targeting all regions in Papua, considering that Papua and West Papua are our priorities in our efforts to increase human resource capacity and digital literacy, thus we are working together in various sectors to succeed the Gernas BBI," she added.(ds/antara)